Trusted Partner
Cross-Border Dispute Resolution & Investigation Law
Clifford Chance  
Our firm: Clifford Chance is a trusted partner for sophisticated clients looking to resolve cross-border disputes, manage enforcement risk and conduct investigations. Our global network across five continents provides us with an exceptional platform to handle the most complex international disputes and investigations. We regularly co-ordinate advice on connected transactions, court procedures or regulatory issues in different countries. And we organise ourselves to respond nimbly to fast-evolving client needs in areas like technology and ESG.
Our approach: Our priority is to deliver exceptional results for our clients – whether that means resolving disputes early, managing investigations and enforcement risk, or proceeding with litigation or arbitration. We have a wealth of experience directly advising foreign investors and focus on solutions that are practical and commercial, including the use of mediation and other forms of ADR. Our advice is consistently tailored to our client's specific circumstances. We know when to apply a strategic view and are skilled at cutting through complex issues to find the best route to a resolution in our client's favour. We aim to deliver value for money and efficiency for clients, working closely with our continuous improvement experts and in-house forensic accountants and economists. This collaboration ensures processes are streamlined and improved upon, with no compromise on quality.
Our expertise: We regularly act for clients on investment protection, Investor State Dispute Settlement (ISDS), international environmental law and regulation, Covid-19 related disputes, joint venture and M&A disputes, corruption, antitrust, money laundering, fraud, insider trading and market manipulation, financial crime, international trade, export controls, international economic sanctions, data disputes, business and human rights, and insolvency disputes.
We advise individuals, corporations, Sovereign States, and international organisations on the complex and far-reaching effects of public and private international law, international regulation and enforcement. Our team of experts have the skill and experience to help clients navigate this landscape and support with any potential liability.
Our reputation: We are recognised as one of the leading law firms in the UK (and the world) by third parties including Global Investigations Review where we are ranked as one of the leading law firms, and by the highly regarded legal directories Chambers UK and Legal 500.
Our recent experience includes:
Representing the sovereign wealth funds of a Middle Eastern country in a commercial arbitration against a South-East Asian State.
Representing various multinational enterprises regarding complaints that they have acted inconsistently with the OECD Guidelines on Multinational Enterprises in connection with a range of issues including human rights, the environment, governance, and bribery and anti-corruption.
Advising governments and private clients on the international trade and public international law implications of Brexit.
Advising a government on matters related to public international law, corporate social responsibility, business and human rights, litigation advisory, boycotts and sanctions and public policy in the UK, US and EU.
Advising an international bank in a complex cross-border investigation regarding its financial crime systems and controls.
Acting for an international energy company in respect of actual and threatened multi-claimant litigation in the English High Court in respect of claims based on alleged environmental damage and personal injury.
Sanctions:
Following Russia's invasion of Ukraine, there has been a broad range of sanctions and export controls imposed by various jurisdictions, as well as measures adopted in response by Russia. Our global team continues to analyse the developments and the impact they will have on the global business community. To stay up to date with the latest announcements, click here to subscribe to our global sanctions and export control Alerter.
If you would like to get in touch, please contact:
Matthew Newick (Global Head of Litigation & Dispute Resolution)
https://www.cliffordchance.com/contact.html?resource=/content/cliffordchance/people_and_places/people/partners/gb/matthew_newick
Helen Carty (London Head of Litigation & Dispute Resolution)
https://www.cliffordchance.com/contact.html?resource=/content/cliffordchance/people_and_places/people/partners/gb/helen_carty
If you wish to know more about our firm and our legal services, please follow the link: https://www.cliffordchance.com/expertise/services/litigation_dispute_resolution.html
Clifford Chance
10 Upper Bank Street
London
E14 5JJ
Tel: + 44 (0)20 7006 5092
Website: www.cliffordchance.com/home.html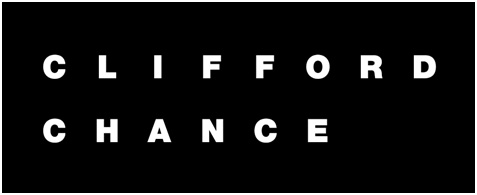 Mail Us
info@diplomaticcommunication.org